In between a cute ripple of desire
This is my first solo show in The Netherlands.
Was part of the research series of Nieuvwe Vide in Haarlem.
1 st room: audio piece made in collaboration with Constanza Castagnet + robot toy
made in collaboration with Enrique Guitierrez. You can listen to the soundpice
through the bancamo link.
2nd room: handout illustration + essay written by me on cuteness
3rd room: video animations based on fluids portraited on hentaii porn movies
4th room: two wall pieces sculptures + a sound piece all in dialogue with eachother.
The audio is the last track of the album.
Colaborators: Constanza Castagnet, in sound,
Zach Schoenhut in sculptures and Enrique Guitierrez in robotics.
︎︎︎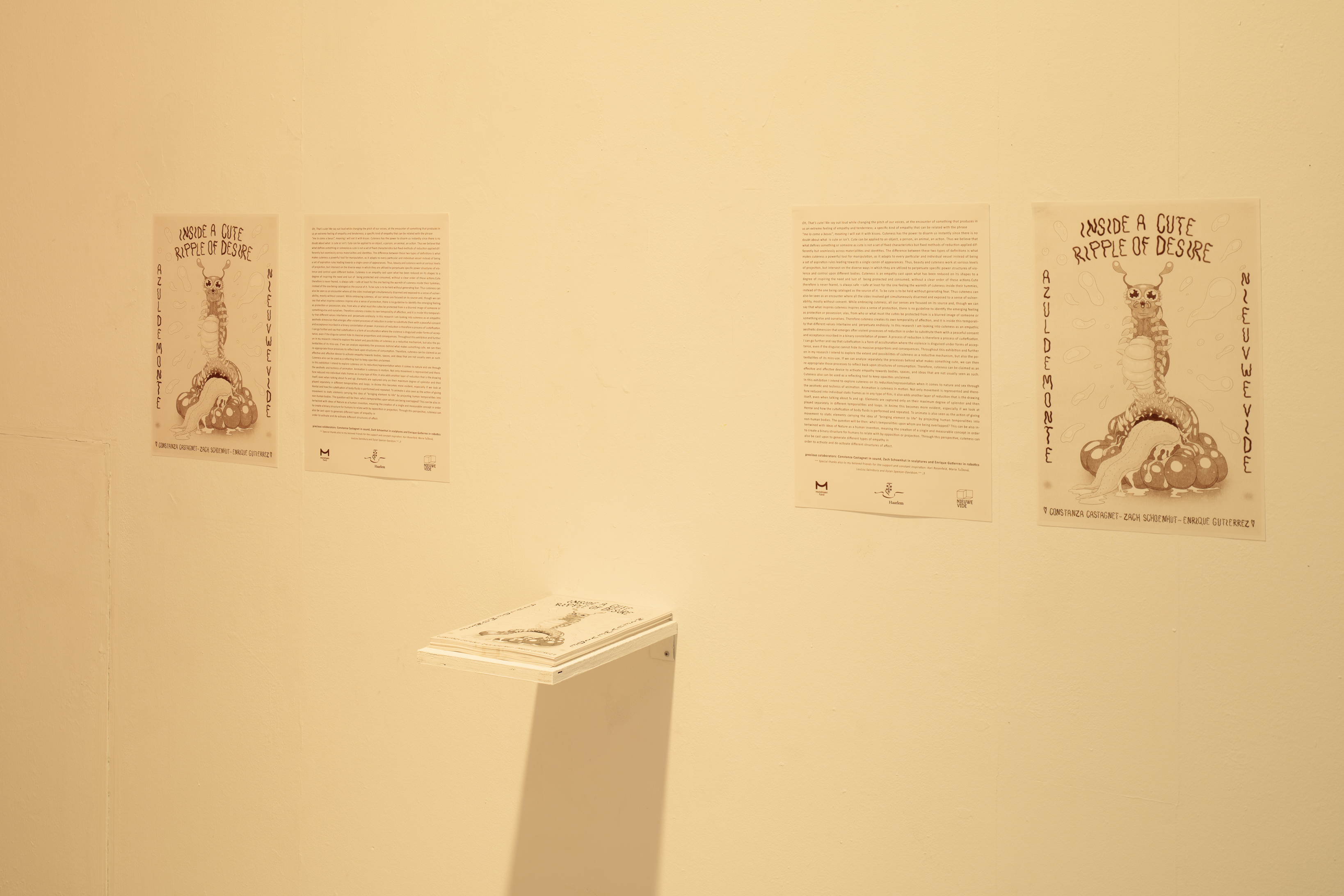 .